MAY 2007 / RESEARCH FROM THE INTERNATIONAL INFORMATICS INSTITUTE
Welcome to IN3's Pervasive.TV Project, our study of the future of the moving image, video everywhere.
> Get an overview of the topic in our Frequently Asked Questions
> Browse the Home, Office, Personal, Auto and Outdoor TV pages
> Read the Pervasive.TV daily blog and subscribe via RSS
There's a lot going on in video, so stay tuned.

Home TV sets are going flat, digital, and high definition, but the big news comes in the increase in viewer control
The latest Sony WEGA TV is wider than the MiniCooper.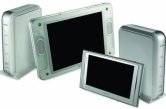 Click through TV channels, watch DVDs and surf the while out by the pool, on the front porch or in China.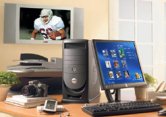 Watching TV is getting so complicated you need a computer to help.
FOR MORE, GO TO
HOME TV HOME
Business managers apply Office TV to lower costs, boost sales and increase productivity.

Employees average just under 9 hours per week on the Internet: 21% view streaming media; 10% play DVDs; 14% play games and 2% download media from P2P networks.

Office webcams support on-line seminars for distance learning over the Internet and video teleconferencing for live meetings across multiple sites. It also means that managers are making television.
FOR MORE, GO TO
OFFICE TV HOME
The inevitable evolution of mobile phones and pocket computers promises billions of new video screens worldwide in the next ten years.

More than 30 million MP3 audio players were sold in 2004, and now they're adding MPEG-4 video.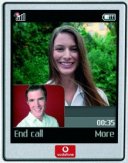 3G phones are showing TV, sending vmail and running teleconferences, and soon enough there will be billions of them
FOR MORE, GO TO
PERSONAL TV HOME
Anesthetizing the kids with DVD Barney may be a mild form of child abuse, but as long as the tech-nology enables rolling couch potatoes, we'll tune in with video screens fore and aft and even head-up.

By decades' end, some 22 million DVD players will be installed in cars worldwide, probably averging two screens per vehicle.

Cameras hidden in the bumpers fore and aft give drivers enhanced vision, including infrared.
FOR MORE, GO TO
AUTO TV HOME
Here's a form of television that's all commercials, all the time.

Virtual signs, video billboards, place-based media — there are many names for the spread of TV into every aspect of urban life.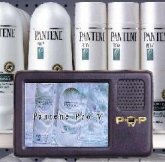 Video at the point-of-purchase provides product information, demonstrations and even some limited interactivity, It also boosts sales.
FOR MORE, GO TO
OUTDOOR TV HOME

---
FREE
WEBCAST
IN3's research into the development of video culminates
with our first Pay-Per-View webcast seminar. Five Platforms examines all the places where video lives and paints the big picture about television's future. Learn more or ...

See the Driving Directions for a full list of features.

WATCH THE 90
SECOND TRAILER
ON YOUTUBE.COM